iProgrammer new revamped website launched!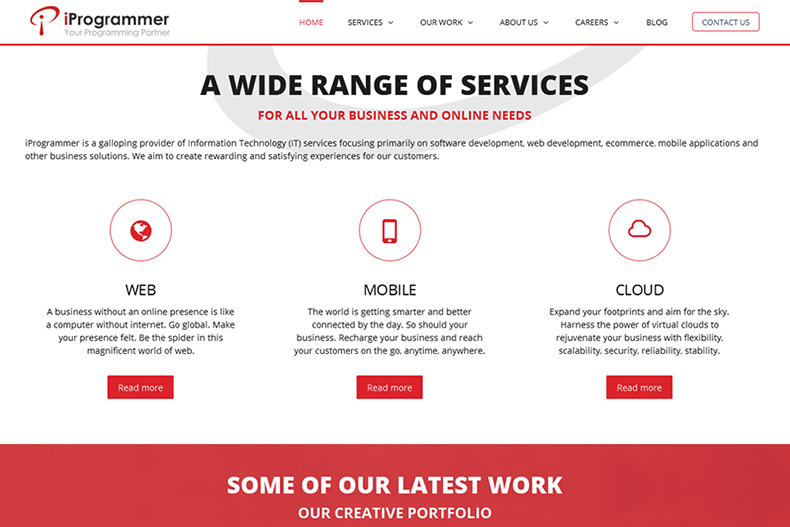 Finally!
It had been 6 long years since we redesigned and redeveloped our website. Sorry to say but yeah our previous website was totally outdated and an old school. We reached a point where it was actually embarrassing for us to even send the URL to that website. Lot of people over the years told us to change it soon including some of our own employees. Honestly most of our business comes through word of mouth that is one client referring us to the other. We have been so busy with our various other client projects that we really never got time to revamp our own website the irony here being we ourselves are a website design and development firm and our own website was not good looking. But not anymore. We have realized over a period of time that a lot is judged based on the presentation of your website. Our new website as we think is in sync with today's modern standards, responsive, crisp and to the point. We hope you enjoy surfing the new website and have a wonderful browsing experience. For any suggestions or feedback for improvement, do let us know and we will be more than happy to implement them.
Also just so you know that iProgrammer is a galloping provider of Information Technology (IT ) services focusing primarily on Software Development, Web Development, Mobile Applications, E-Commerce, Cloud and other business solutions. iProgrammer has already carved a niche for itself in gaining long-term relationship with its valued global customers and employees by providing distinctly superior services. Our business model not only places a high premium on providing quality service and processes but our visionary approach also helps us keep an excellent track record.
For more information about our services please click here